Service Menu at Scottsdale Studio
Welcome to JJ Cosmopolitan Beauty, SKIN ENVY Art-Studio.
We are located in beautiful Scottsdale, Arizona.
We combined the latest European and American techniques with Asian artistry and
attention to detail.
Please ask about "Art-Make", the Japanese-style permanent makeup with an
artistic flair. Available in natural and/or exotic looks.
Please note that we request the courtesy of 24 hours notice of cancellation of any services. We request that all payments be made at the time service is rendered. A $20 fee will be charged to any returned checks.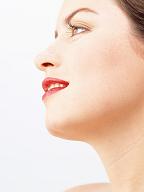 Service Menu and Price List
Facial Treatment
◆ Cellectronic-Visage Facial (60 min)
  Reveal your beauty through plants and energy.
  $120
  With neck & décolleté  Plus $30
◆ Hydration Facial For Dry to Normal Skin (60 min)
  $95
  With Mask Plus $30
◆ JJ CosmoBeauty SKIN ENVY Facial Customized specially for you (60 min)
  $100
  With Mask Plus $30
◆ Oxygen Treatment
  (Use Oxygen mask & Oxygen Plasma) for All Skin Type (50 min)
  $95
◆ MicroDerm Peel Cream Treatment (50 min)
  $95
  With Mask Plus $30
◆ Mini Facial (30 min)
  $70
◆ Pink Crystal Peel & Pink Caviar Facial (50 min)
  $100
◆ Chemical Peels Specially for you (50 min)
  Start from $100
◆ Beauty Counseling, Initial Consultaion (60 min)
  $50
Permanent Makeup
◆ Permanent Makeup Eyebrows (2 times within 3 months)
  Manual method and/or machine
  $630
◆ Permanent Makeup Eyebrows (1 time only)
  Manual method and/or machine
  $530
◆ Permanent Makeup Eyeliner (2 times within 3 months)
  $850
◆ Permanent Makeup Eyeliner (1 time only)
  $690
◆ Top Eyeliner only (2 times within 3 months)
  $790
◆ Top Eyeliner only (1 time only)
  $630
◆ Permanent Makeup Lip liner (2 times within 3 months)
  $690
◆ Permanent Makeup Lip Liner (1 time only)
  $590
◆ Permanent Makeup Full Lips (2 times within 3 months)
  $890
◆ Permanent Makeup Full Lips (1 time only)
  $790
◆ Permanent Makeup Touch up (after 3 months)
  Half price of each regular 2 time-procedure
  (e.g. Eyebrows touch up: $315)
◆ Correction from Old Treatment Please Ask
◆ Permanent Makeup Beauty Marks (1 time only)
  $100
◆ Eyebrows' Designing
  $120
Image up consultation
◆ Private Beauty Coaching 90 min
  $150
◆ Private Beauty Coaching 2 hours
  $200
◆ Private Beauty Coaching 3 hours
  $250
◆ Group Beauty Coaching 3 hours
  $200 (each)
◆ 日本で行うトリートメントメニューと料金表は,左のカテゴリー
日本でのメニュー&料金
をクリックしてご覧下さい。
ビューティー・コーチングはブログでも紹介しています。

Before & Afterの写真
をご覧ください。 
クリック!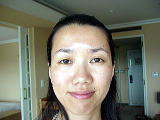 Before
↑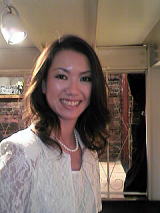 After
↑